Ascend Elements' Hydro-to-Cathode® direct precursor synthesis technology was recognized by Fast Company as one of North America's top 20 World Changing Ideas for 2023.
This idea sparked to life at Worcester Polytechnic Institute in 2011, when our co-founders Dr. Eric Gratz and Prof. Yan Wang filed the first patents for a remarkably efficient and cost-effective method of recycling lithium-ion batteries. 12 years later, Ascend Elements is commercializing the idea with one of North America's largest EV battery recycling facilities in Georgia and an even larger cathode manufacturing facility in Kentucky.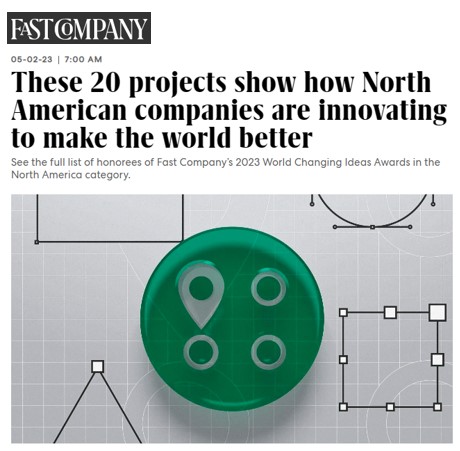 It's an honor to be recognized along with IBM, Medtronic, The Aspen Institute, Slack, Givers, City of New York, Lithos Carbon, Bobcat Company, Epic Cleantec, Theator, First Mode, Illumina, Savannah College of Art and Design, Upwardly Global, Flashfood, Fleri, Organic Valley, Circular City Coalition and Rooted School.
Read more at Fast Company.